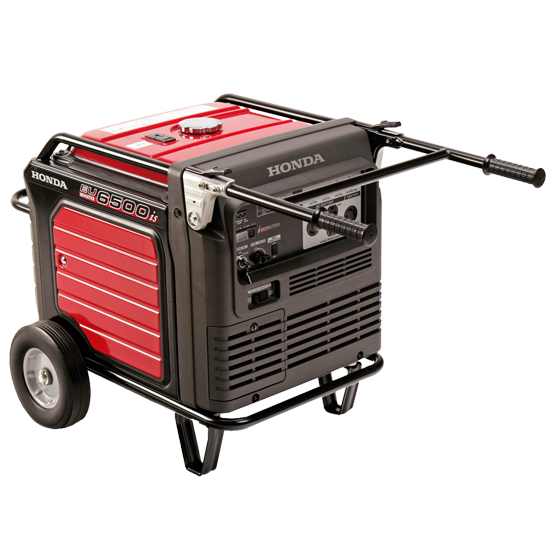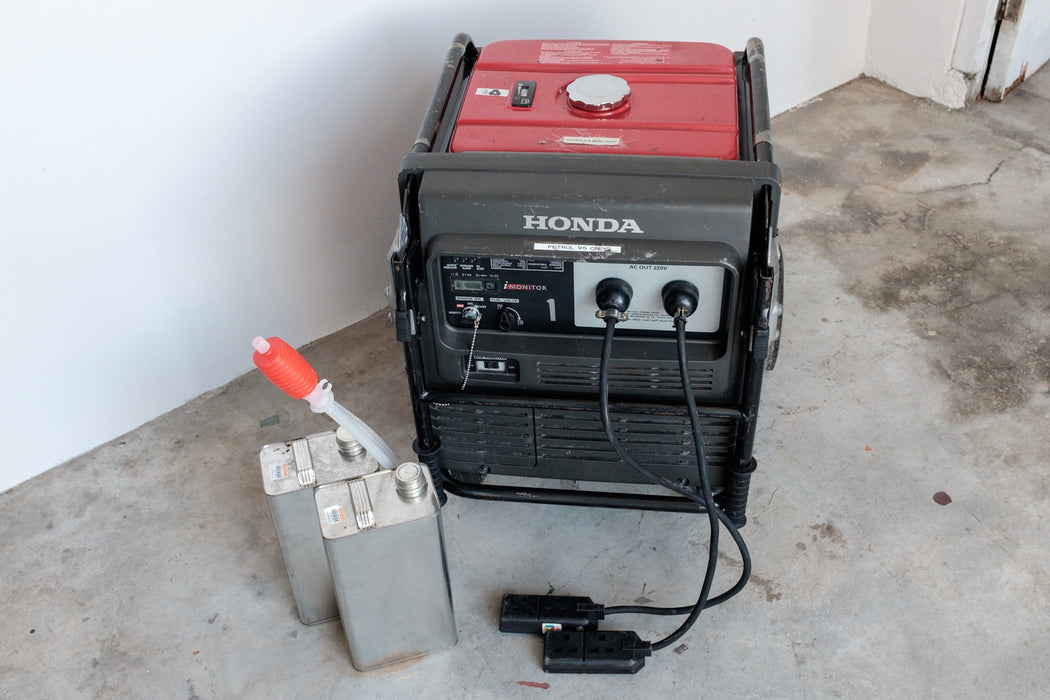 Honda 6.5kW Silent Generator
Description
Portable, Petrol 95 operated electricity generator.
*Does not come pre-filled with fuel.
Details
Rated Wattage: 5500W or 5.5kW
Fuel Type: Petrol 95 only
Fuel Capacity: 17litres
Approximated Fuel Consumption: 3.3litres/hour
Dimensions: 850

 x 672 x 699mm

Dry Weight: 115kg
Included Accessories
Petrol Tin Can x 2
Petrol Pump x 1
Generator Output Cable x 2 

(Equivalent to 4 x 13AMP/3Pin Plug)
Etc.
Unsure of which generator to rent? Visit our guide here!
Do check out our general safety tips before renting a generator!
Need more power or a rental of more than 7 days? Let us know!