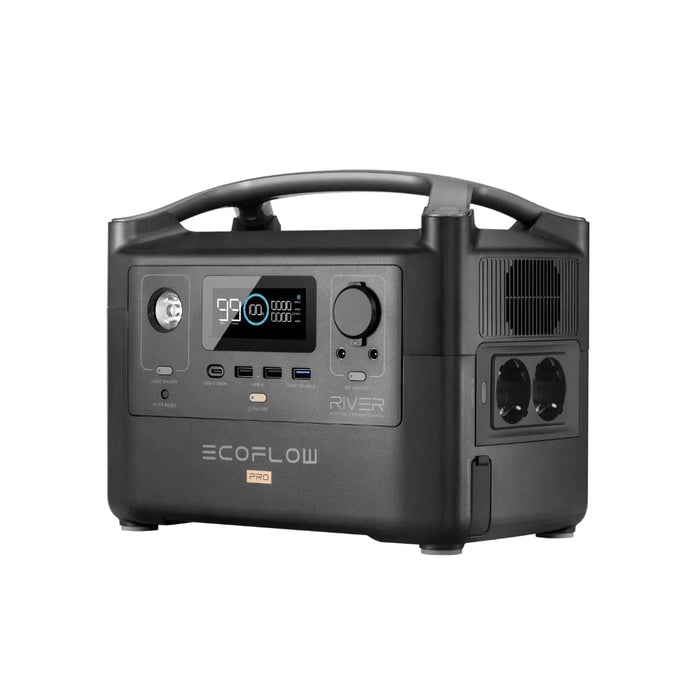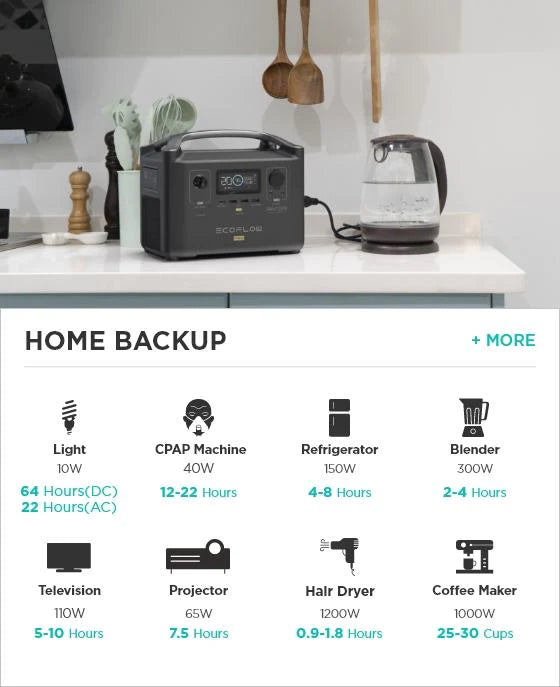 720Wh Battery Powered Generator - EcoFlow RIVER Pro
Portable, battery-operated electricity generator.
*Comes fully charged for first usage.

Outputs
- AC Output 600W
- Surge Output 1200W
- Capacity 720Wh
- AC Outlet x 3
- USB-A Port (12W) x 2
- USB-A Port (Fast Charge, 18W) x 1
- USB-C Port (100W) x 1
- Car Charger x 1
- Car Power Output x 1
- DC5521 Output x 1

Details

Rated Wattage: 600W
Surge Wattage: 1200W
Capacity: 720Wh
Fuel Type: Battery Powered
Dimensions: 28.9 x 18.0 x 23.5cm
Dry Weight: 7.6kg
Etc.
Unsure of which generator to rent? Visit our guide here!
Do check out our general safety tips before renting a generator!
Need more power or a rental of more than 7 days? Let us know!